DNAGedcom Client Mac Install
Overview
---
This page will show you how to install DNAGedcom client on Mac.  Please note that MacOS Sierra (10.12) or higher is required to use DNAGedcom Client.
Mac DNAGedcom Client Install
---
To install DNAGedcom Client for Mac, first download the installer from this link. When the file finishes downloading, you will see an icon that looks like this in the bottom corner of your browser window.
To Start the installer, click on the image in your browser
If you don't see the icon, you can run it from your Downloads folder. The file will be named DNAGedcomInstaller.pkg.
Once you run the installer, you should see the following screen. Click Continue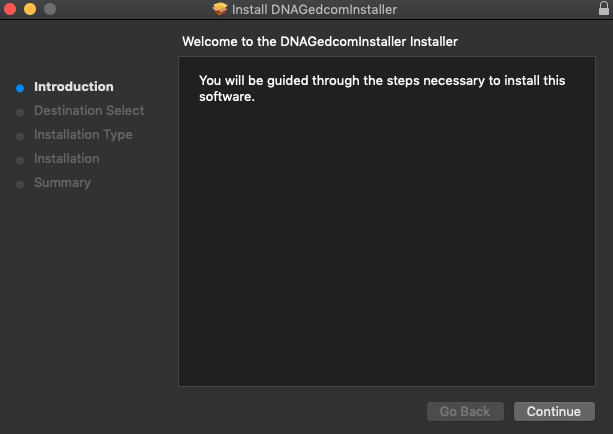 You will now see the following screen. Click Continue.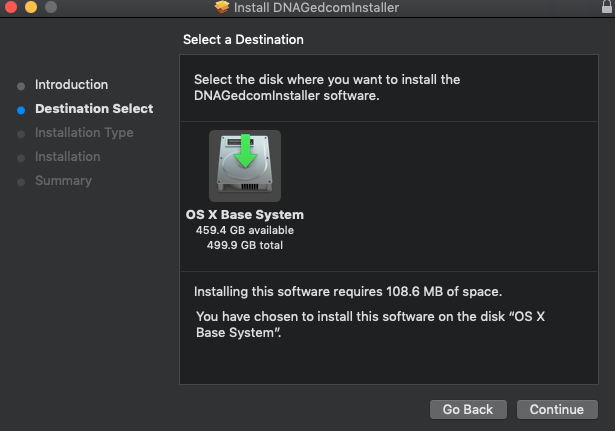 You will now see the following screen. Click Install.
You are likely to see the following screen confirming you wish to install DNAGedcom Client. Click Install Software
The installer will then start to prepare and copy the files.
When the installation is finished you will see the next screen. At this point you can click Close and the installation is completed.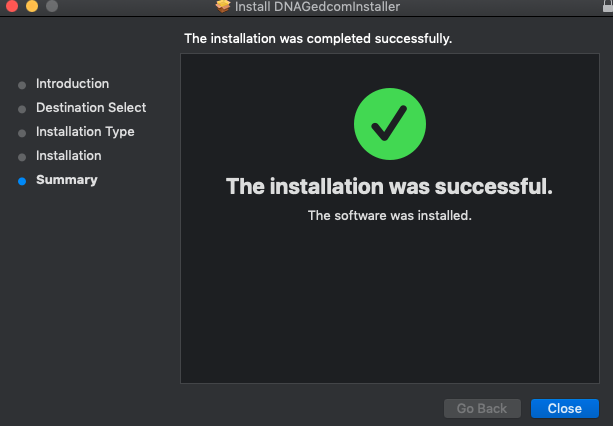 You can now use the program by going to LaunchPad and scrolling over till you see DNAGedcom Client. Click the application to launch it.
Security Note
---
The new Catalina OSX and Big Sure have a more restrictive "Gatekeeper" than before. To fix this, go into System Preferences > Security & Privacy > General. Make sure that under "Allow apps downloaded from" that it is set to "App store and identified developers." Even then, "Gatekeeper" might block opening the app. If so, go back into Security & Privacy and you will see an additional message asking whether you want to open the blocked app anyway. Proceed to approve.

For more information, read the article, "Safely open apps on your Mac," at https://support.apple.com/en-us/HT202491 and/or search for keywords Catalina / override / Gatekeeper on Google or another search engine.